Another damned compilation list: fourteen important grunge era compilations
A great compilation album can tell a story. The compilations in this list all tell a chapter in northwest music history.
The compilation album is a lost art. With the advent of single-song purchases on iTunes, streaming services and algorithm-based recommendations, there is little interest in a multi-artist album these days. Like mixtapes and the boombox, the compilation album is a souvenir from yesteryear.
The humble compilation album, however, still had its stature in the 80s and 90s during the heyday of the northwest music scene, and there was no shortage of them; some good, some bad. This is a list of some of the good ones. Most of these albums made very little commercial impact, but each exemplify a different aspect of the northwest music scene. Like any good compilation album, these albums should introduce you to some new bands that you might not have heard otherwise.
Have more to add to the list? Contact us at northwestpassage1@gmail.com.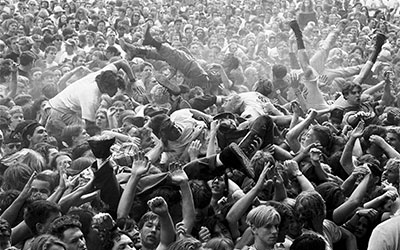 Northwest Passage
Northwest Passage is an exploration of the music scene centered around Seattle in the 80s and 90s. This project looks at all aspects of the rock scene, not just the part that became known as the "grunge explosion." Learn more about Northwest Passage
Seattle Syndrome, Volume 1
(Engram, 1981)
Contrary to what many people thought, the Seattle/northwest music scene didn't begin or end with Sub Pop or Nirvana. Seattle Syndrome, Volume 1, was possibly the first compilation featuring local acts of the nascent Seattle rock scene of the early 1980s, a scene that was described in Clark Humphrey's Loser as a scene where "a Seattle band could produce stunning renditions of highly original tunes, to little or no support. You could do anything here, good or bad, and nobody would care." This compilation featured a few of the "big" names of Seattle at the time, including the Blackouts, Beakers, X-15 and the Pudz, as well as the Fastbacks. Long out of print, this record showcases the early influential bands of the Seattle music scene.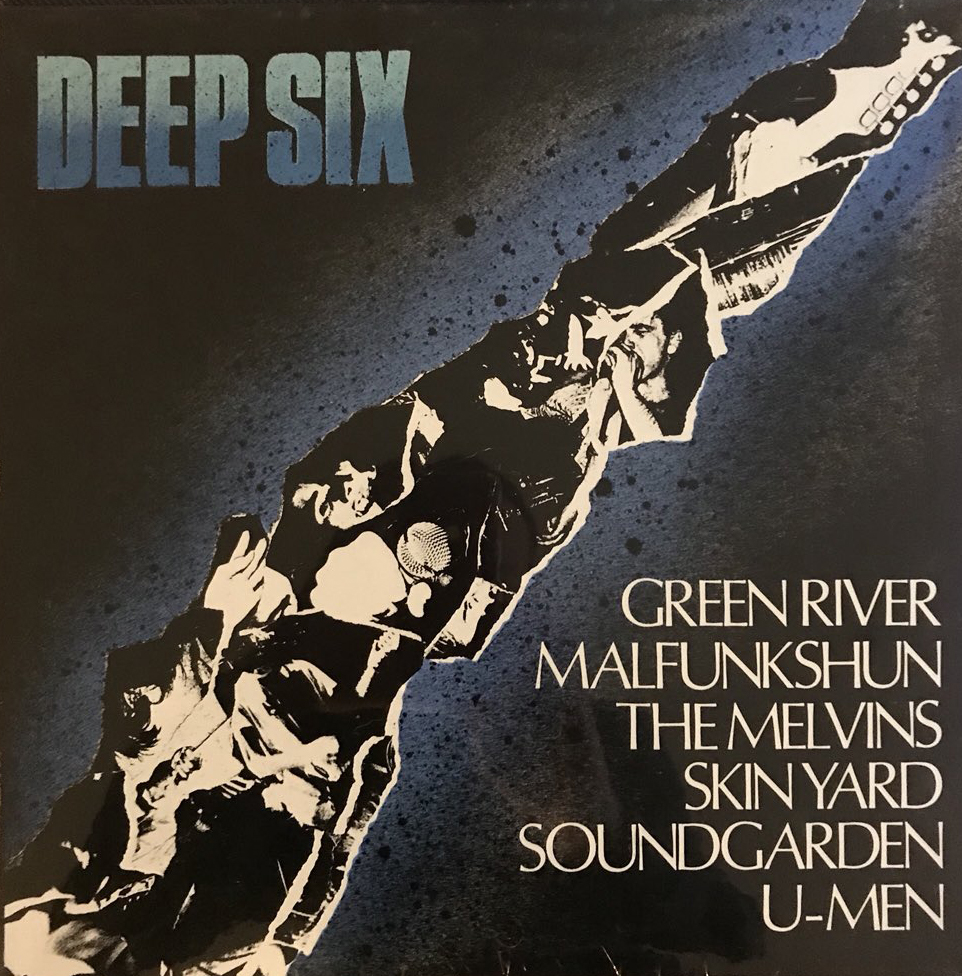 Lowlife - The Seattle Music Underground
(Ironwood, 1987)
To be honest, this album makes the list despite us never having heard any of the songs. But the compilation features many influential regional bands as well as bands that contained members that would go on to join more notable bands, such as Pure Joy (Flop), Room Nine (Love Battery) and Bundle of Hiss (TAD). Sub Pop 200 and Deep Six justifiably get credit for being important compilations, but releases such as Lowlife also belong on such a list. Strangest Tribe author Stephen Tow even calls it a better record than Deep Six.
Sub Pop 200
(C/Z, 1988)
Perhaps no 1980s regional compilation featured more future stars than Sub Pop 200. Future major label acts Nirvana, Soundgarden, Mudhoney, Screaming Trees and TAD are featured on this album as well as many mainstays of the late 80s northwest, such as Beat Happening, Girl Trouble, the Walkabouts and Blood Circus. Sub Pop 200 was a product of Sub Pop's hype and marketing: a limited-edition three-EP release with liner notes featuring bold, classic Charles Peterson photography.
Secretions
(C/Z, 1988)
Two months after Sub Pop released Sub Pop 200, C/Z Records released Secretions. However, as Clark Humphrey points out in his seminal northwest rock history book, Loser, it stands in stark contrast to the Sub Pop release. Whereas Sub Pop 200 features vivid Charles Peterson photography that gives the impression of a vibrant music scene, Secretions paints a more realistic picture, with an essay from Jack Endino lamenting the many issues plaguing the Seattle music scene at the time. Coffin Break, Skin Yard, H-Hour and Pure Joy are just a few of the bands to be included on this forgotten record. Another 1980s Seattle compilation that really needs a re-issue.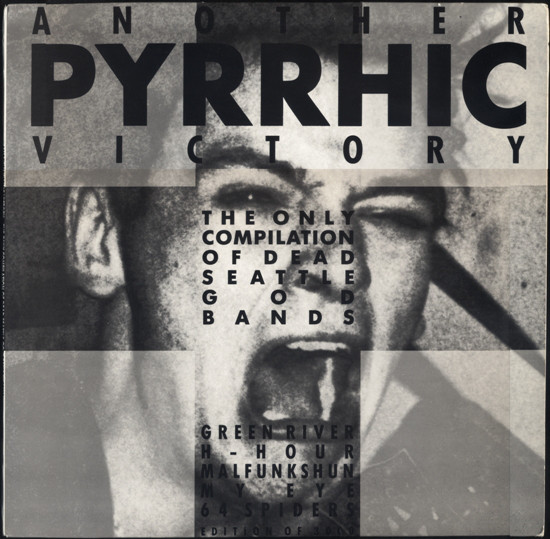 Another Pyrrhic Victory
(C/Z, 1989)
C/Z's Another Pyrrhic Victory compilation carried the subtitle The Only Compilation of Dead Seattle God Bands, as none of these bands were active at the time of its release. Still, it's a solid release with two tracks from Green River, Malfunkshun, My Eye, 64 Spiders and one from H-Hour. Future members of Mother Love Bone, Mudhoney and TAD on this album. A nice compilation of the 80s Seattle scene.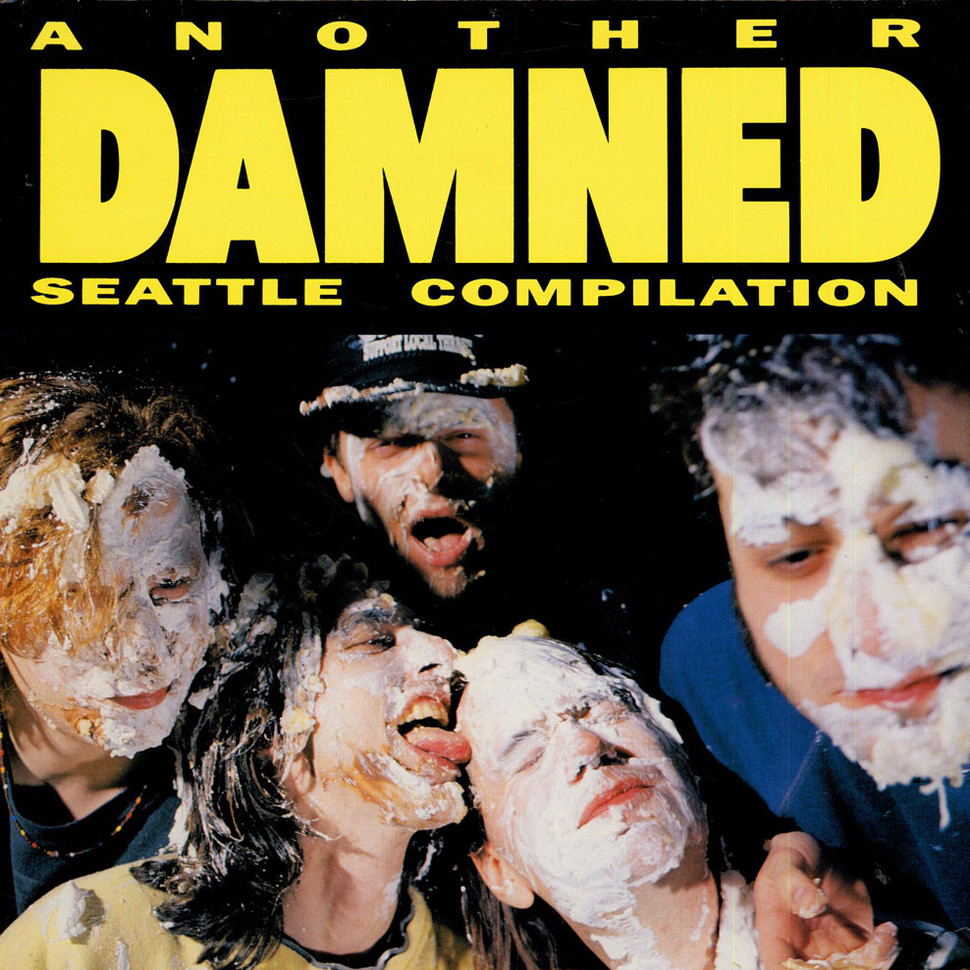 Another Damned Seattle Compilation
(Dashboard Hula Girl Records, 1991)
The tribute album: another dead tradition. This tribute to the 1970s rock band The Damned featured only local artists, and the roster is impressive: tracks from Mudhoney, Gas Huffer, Skin Yard, the Posies, Love Battery, the Young Fresh Fellows, Hammerbox, the Fastbacks and more. Dashboard Hula Girl, the label that released the compilation, is long gone, but this album remains an impressive collection of bands.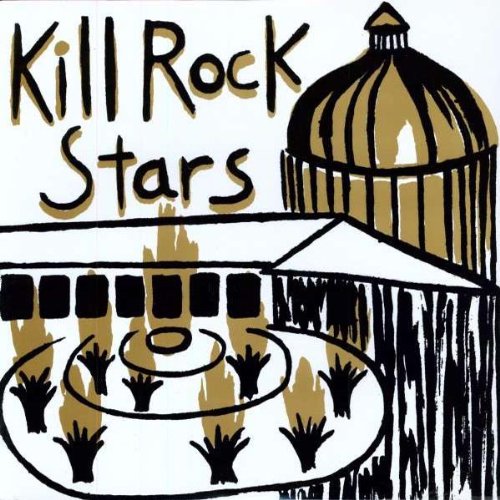 Kill Rock Stars
(Kill Rock Stars, 1991)
The Olympia music scene was distinct from the Seattle music scene in more ways than one. The Kill Rock Stars label was one label that captured the more independent spirit of Olympia. Kill Rock Stars consisted of bands who either hailed from Olympia or played at the incredibly influential International Pop Underground Convention in 1991. Bikini Kill, Nirvana, the Melvins, 7 Year Bitch and Bratmobile are some of the artists featured on this compilation.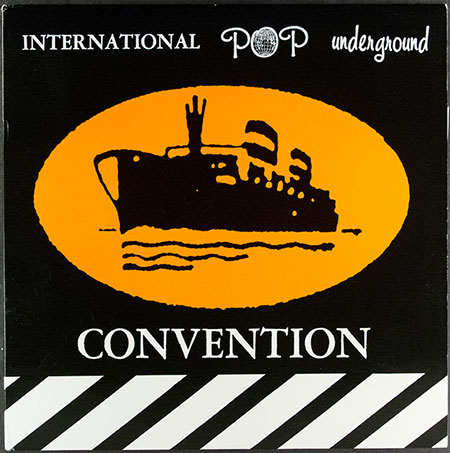 International Pop Underground Convention
(K, 1992)
In 1991, K Records founders Calvin Johnson and Candace Peterson got the idea to put on a festival to celebrate the "DIY" aesthetic that their label championed. In August of that year, they pulled it off, hosting a five-day festival at the Capitol Theater in Olympia, with more than fifty bands. The next year, K released a compilation featuring 21 of the bands who played the convention. Melvins, Spinanes, Bratmobile, Girl Trouble and, of course, Beat Happening, are some of the bands featured on this compilation.
The International Pop Underground Convention was a monumental event and one that is worth exploring in its entirety in its own article.
Singles soundtrack
(Epic, 1992)
Easily the best-selling (and the most-known) compilation on this list, the Singles soundtrack sold more than two million copies and contained many of the most successful artists of the 1990s' "grunge" scene, such as Pearl Jam, Soundgarden, Alice in Chains and Screaming Trees. The album is considered to have opened the door to the popularity of grunge and the idea of the "Seattle scene" nationwide, though it contained only major label acts. Truly and Blood Circus were included on the reissue, though curiously TAD was left off.
John Peel Sub Pop Sessions
(Sub Pop, 1994)
The UK music press were active proponents of the northwest music scene and BBC Radio DJ John Peel was one of the biggest advocates (and of independent music in general). He hosted many regional bands on his radio show. This compilation, which compiles some of the Sub Pop artists who played the show, includes multiple tracks from regional acts Mudhoney, TAD, Seaweed and Pond.
Hype! is a fantastic documentary on the northwest music scene and it should be required viewing for any fan of the northwest music scene. It remains the only film that covers the northwest music scene as a whole. The soundtrack, released on Sub Pop, features many of the bands from the film, though as the liner notes say, it is meant to be more of a companion piece as it includes bands and songs that are not featured in the film.
However, you won't find many compilations that cover such a range of music - from earlier bands like the U-Men, Wipers and Green River to bigger bands like Nirvana and Pearl Jam. The album might be a little too Sub Pop-centric, but it remains a great compilation that features a ton of new bands to explore. Every band on here that is worth a closer look.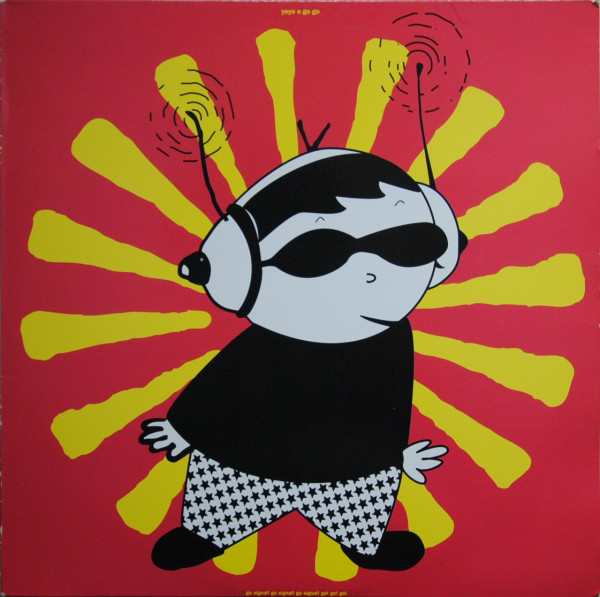 Yoyo A Go Go
(Yoyo Recordings, 1996)
Yoyo A Go-Go was an independent music festival, in the same vein as 1991's International Pop Underground Convention, that took place in Olympia in July 1994. Founded by Pat Maley, who also started the Yo-Yo recording studio in Olympia, Yoyo A Go-Go looked to showcase independent music of the region in the aftermath of the whole Seattle grunge explosion. Other than Beck, there are no big names on this compilation; instead the double-disc set features bands like Girl Trouble, the Halo Benders, Team Dresch, Unwound, Some Velvet Sidewalk and Excuse 17.
Bite Back: Live at the Crocodile Cafe
(Popllama, 1996)
The Crocodile Cafe is a Seattle music institution. Some of the biggest (and not so big) local acts have played this special venue, and this compilation collects live performances from some of these bands, released on the underrated Popllama label.
While yes, this compilation contains your "grunge" bands in TAD, Love Battery and Mudhoney, but it gives a full look at the northwest music scene, with bands like the Spinanes, Built to Spill, Gas Huffer, Flop and the Presidents of the United States of America. Even though the "Seattle grunge" fad had passed by the mid 1990s, this compilation is proof that great music was still being made in the region.
Home Alive
(Epic, 1996)
After Gits singer Mia Zapata was murdered in July 1993, some of Mia's friends in Seattle started Home Alive, an organization dedicated to provide resources, such as self-defense classes, to those in Seattle. This two-cd compilation was released in 1996 to benefit this organization. This comp features some of the heavyweights of the northwest music scene (Pearl Jam, Soundgarden, Nirvana) along with other local acts like the Gits, 7 Year Bitch, Fastbacks, Love Battery, the Posies, Alcohol Funnycar and the Supersuckers.